The 25th Plans for the future. The architecture of Warsaw in designs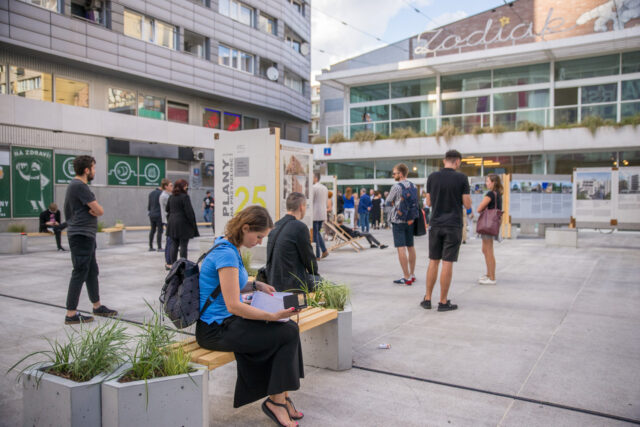 The 25th Plans for the future exhibition. The architecture of Warsaw in designs.
What are the plans? What will Warsaw be like? This year we present over 90 new designs from 51 architectural studios.
Public utility buildings, spatial development plans, residential buildings, competitions, student diplomas, mock-ups, as well as a new film from the "Architect's Interior" series.
Wsrsaw 25 – We asked 25 people (artists, architects, social activists, and residents) about places in Warsaw that, in their opinion, have changed in important ways over the last 25 years.
Łowicka Available – A project for fifth-year Faculty of Architecture students at the Warsaw University of Technology, specializing in Architecture of the Living Environment. The participants were tasked with developing conceptual designs for making the Centrum ŁOWICKA building available for people with various types of disabilities and special needs.
This year's jubilee edition of the exhibition is also open-air. We encourage you to visit the Zodiak and the square in front of the pavilion!
Colophon:
Curator: Dorota Katner
Organizers: Centrum Łowicka, the capital city of Warsaw
Kuratorka: Dorota Katner