GROW WITH WARSAW is a series of workshop meetings for real estate investors. Its aim is to present the spatial policy of Warsaw and to develop – through an open dialogue – proposals for system solutions that will guide the Study of the conditions and directions of spatial development of the Capital City of Warsaw, shaping the spatial policy of the city.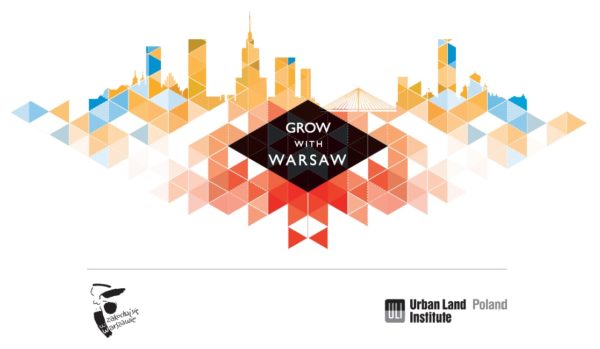 The organizers of GROW WITH WARSAW are the Architecture and Spatial Planning Department and the Economic Development Department of the Capital City of Warsaw Municipal Office. Urban Land Institute Poland is responsible for the substantive preparation and organization of workshops and moderating discussions.
As part of GROW WITH WARSAW, on November 29, 2018, the last meeting of the program will take place at ZODIAK Warsaw Pavilion of Architecture.
Over the last 12 months five meetings have been held with each of them dedicated to a different sector of the real estate market. Participants talked about topics such as:
development of the trade and services market
opportunities for revitalization of various parts of the city
development of multifunctional real estate, including changing the nature of the workplace
public spaces and green infrastructure
development of the housing market